This post contains some affiliate links for which I may gain a small commission at no additional cost to you. For more information, review my affiliate disclosure. Affiliate links are marked with an asterik.
If you're shopping for a traveler, it can feel pretty risky. Travelers often have their favorite products and brands. If they're minimalists, it becomes even more challenging to find gifts since they don't want to lug a ton of items with them!
Don't despair, some of my fellow traveler friends and I have come up with the ultimate wanderlust gift guide perfect for the traveler in your life!
1. A Unique Necklace or Bracelet to Commemorate a Special Trip or Your Heritage
I was gifted with a Greek coin necklace from Wanderercoin Jewelry. I love it because it reminds me of my honeymoon! I've turned down several brand collabs but took this one since I thought my readers would love a cool memento like this. You can save 15% off your purchase by using the promo code "ROAM15." All proceeds go to Rachel–I don't make any money off any sales of her jewelry. Click here to see her products or request a special coin if she doesn't have the country you want!
2. Noise Canceling Headphones
This is one item I haven't splurged on yet but want to buy eventually! These come recommended by Alysha, @womaninwanderlust. She says: "Bose noise cancelling headphones! They are my must have, especially for those long haul flights. That's number one on my MUST HAVE list – splurging on them was so worth it because they make flying so much more enjoyable! Honestly, aside from the necessary items (passport, weather appropriate clothes/shoes, etc.), give me my headphones and my Kindle and I'm good to go!" She bought her headphones a few years ago, so they aren't the current series. However, the fact she's had them so long is a good sign! Click here for a link to headphones.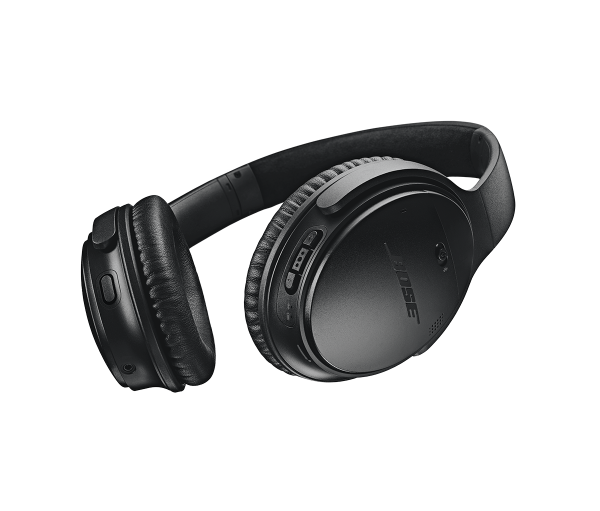 3. A Happier Place Item*
If you know a traveler who loves hiking and the outdoors, or loves positivity, an Item from Happier Place would be the best. I recommend their Happier Place Enamel Metal Mug, which proclaims "I'm in my Happier Place," and their Double Wall Insulated Stainless Steel Bottle, which has a compass on the lid–perfect for a wanderlust soul! Both are very durable and would be ideal for roundtrips, camping, and hiking. Use my code "HappierRoaming" for 15% off your entire order on these and other products!
4. Airbnb Gift Cards, Hotel Gift Cards, or Flight Vouchers
Give your beloved traveler the gift of an extra night abroad or the ability to upgrade from the type of place they'd usually stay. A lot of travelers cut costs by staying at a cheap accommodations, so having the ability to book a nice hotel or Airbnb can be a real treat. Better yet, give flight vouchers for their next escape!
5. A Travel Fan*
Stephanie, of @stephanies_travels, recommends a portable travel fan. She says, "This may seem crazy but this is one of my favorite travel items I always take! It's lightweight, can be used with a USB so I can use my power bank for it, and I've used it a ton! Several times it's either a place with no AC where it gets too warm and it was so useful in Antarctica that I could've probably sold it for $200! Sounds crazy because you think of freezing in Antarctica." Stephanie also said she used it in Bali and that it was "a life-saver." Find it here. (Stephanie is a member of Amazon Associates and will receive a small commission through qualifying purchases.)
6. A Coolibar SPF Jacket
As I mentioned in my post on what to pack for a trip abroad, I find this handy on my trips abroad to help protect me from the sun. This adds an extra layer of sun protection for me, and allows me to protect myself from the sun in between photo shoots since it's pretty lightweight. Find it here. 2022 update: I loved this so much that when I lost my jacket during a trip or during my move to Montana, I ended up getting a comparable one from Coolibar! I sometimes get contact dermatitis on my arms and this has been a lifesaver for the times I can't wear sunscreen due to an outbreak!
7. Environmentally-Friendly Toiletries.
This is great for the traveler who hates traveling with fluids and/or wants to be eco-friendly. Gemma, of @gem_coutts, says: "My body/shampoo/natural deodorant bars from are the best things I've bought for travel as they don't count as a liquid, are environmentally friendly, come in compostable packaging, and are vegan products. Who wants to cart plastic with them while they travel? I purchase various bars from Ethique and The Dirty Hippie, both are New Zealand businesses (local for me), which is why I support them too."
8. A Pretty Journal.
This works best if you know someone's taste. I'm seeing tons of cool travel-related journals and bullet journals, but if you want to be on the safe side, just get a regular lined journal with a back pocket to store things like ticket stubs. I try to record my experiences while I'm traveling–if I'm not falling asleep from exhaustion at the end of a long day traveling! This is the one I'm currently using.
9. A Refreshing Treat for the Plane.
Terri, formerly of @euhemerist and the former travel, personal growth, and minimalism blog "The Euhemerist," recommends a special spritzing water for the plane. "Caudalie Grape Water is amazing for soothing and hydrating your skin, so it's perfect for the dry airplane air," she says. "You can buy it on Sephora, and they have a travel size!" It's also available on the Caudalie website. This would make a great stocking stuffer, methinks!
10. A Location-Specific Gift
This one is tricky, but if someone just booked or planned a trip for next year, try to do some recon. See if they already have language books and travel guides for that location. If not, find a pocket guide or a map, books like that, to help them prepare for the trip!
11. State/Regional Gifts
You can always send cute items or food items that are specific to your state, especially if the traveler you know loved your state. For example, you could send a Christmas Ornament, shot glass, or locally-made item. For inspiration, take a look at Sage and Oats Trading Post, one of my favorite in-person and online shops based in Helena, Montana–they have a lot of regional gifts that would be great for people who love Montana and different cultures. Otherwise, they are a good example of small businesses you should look for in your city or state! Find out more about this cute shop and its products here.
12. Candles
If you're unsure, candles or candle gift cards can often be a good gift, since I know other travelers who love candles. At worst, the candles might end up being a prop in a photo shoot. I personally am a candle addict and also have been winning a lot of candles in giveaways. Some of my favorite candles are from Lucky Thirteen Candle Co (two words: massage candles!), Renegade Candle Co, The Ivory Flame Candle Co, and Bella Vida Candles.  
13. Sweet Practical Gifts
The last item in my wanderlust gift guide is a general recommendation for practical or thoughtful gifts. Just because something is practical doesn't mean it needs to be boring–and after all, it is the thought that counts, so sometimes you just need to make your best guesstimate and invest in a cute travel-themed mug, savings bank, travel mug, or ornament. For example, a gift with a quote like this.
I hope this wanderlust gift guide is helpful to you and will aid you in picking out the perfect gift for the travel lover in your life!
Wanderlust Gift Guide's 5 Tips for Picking Wanderlust Gifts for Travelers
Try not to pick bulky gifts.
Look carefully at product reviews to find the best quality and durability.
Only buy from trusted companies. There are some shady companies that sell travel products to unsuspecting buyers.
Look at their Instagram feed and blog to see other products they like and their general aesthetic.
Support small businesses when possible instead of Amazon–look at Etsy and local shops first.